So this is just some stuff that I decided to put into a blog post.
Even though this wiki may seem dead, we still get about a thousand of views each day. So I guess you could say that this wiki is still alive, it just may not seem like it because no edits are being made.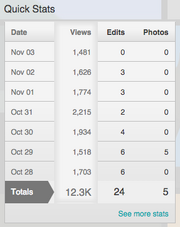 Also, Wikia made it so threads have a limit of 500 replies, so The Longest Thread can no longer be added to.
So it's become quite clearly that Happy Wheels isn't really a game I want to play anymore. I'll put all this in a video, but basically this means that I won't come to this wiki nearily as much now as I just don't have the interest to do it. I'll still check here occasionally, but I won't edit pages or anything.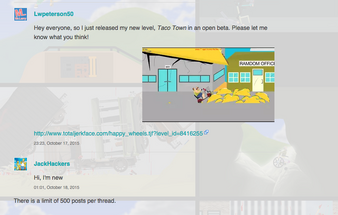 That's all I have for now.
Community content is available under
CC-BY-SA
unless otherwise noted.