I am an admin now and have been since June 23rd of 2012. I will not abuse my power, but will however use it wisely.
The bubbles are gone! But they're still my bubbles (Get the reference?).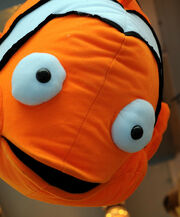 How I Got My Name
One of the main questions in the universe is "Why is that mentally challenged kid calling himself Beerparty?" Here is the answer.
Part One: The Revelation
My parents (and everyone in my family, for that matter) have always been alcoholics.
Part Two: A Legend Is Born
I joined the xat chat first under the name z. I then changed it to me before I found two emotes, one of a beer mug and one of a party hat. Beerparty was born.
Max's Showroom (in order of how much I want the cars)
Random Thoughts
Egon's Unicat.
Ponies.
Me and Mike were playing Minecraft. We decide to go to the end. I come in and all I have is an enchanted bow, flint and steel and three stacks of melon. Mike, on the other hand, comes in with a set of diamond tools and armor, and three stacks of golden apples. Mike fell into the void.
Me, on the other hand, burned some ender ass.
Community content is available under
CC-BY-SA
unless otherwise noted.